The event has been a spectacular success after a record 10,445 industry professionals from across the supply chain came together for the three-day event at Rotterdam Ahoy in the Netherlands
Breakbulk Europe 2023
took place at Rotterdam Ahoy in the Netherlands from June 6th to 8th, 2023, attracting an impressive number of industry professionals. The record-breaking event - that established a media partnership with Globalia Logistics Network - saw a total of 10,445 attendees, marking a notable 15% increase compared to the previous year. Representatives from over 126 countries participated in the three-day exhibition. While attendees from Belgium, Netherlands, and Germany dominated the event, countries like Turkey, Brazil, UAE, and Singapore witnessed remarkable growth in their participation. "Breakbulk Europe stands out as an exceptional platform that unites a multitude of industry professionals within a compact timeframe," commented Juliana Gibbons, VP of Swire Projects, a renowned breakbulk specialist. According to Gibbons, this event offers a highly influential business prospect that goes beyond traditional networking. It serves as a dynamic stage for companies to showcase their offerings, including products and services, to a diverse audience.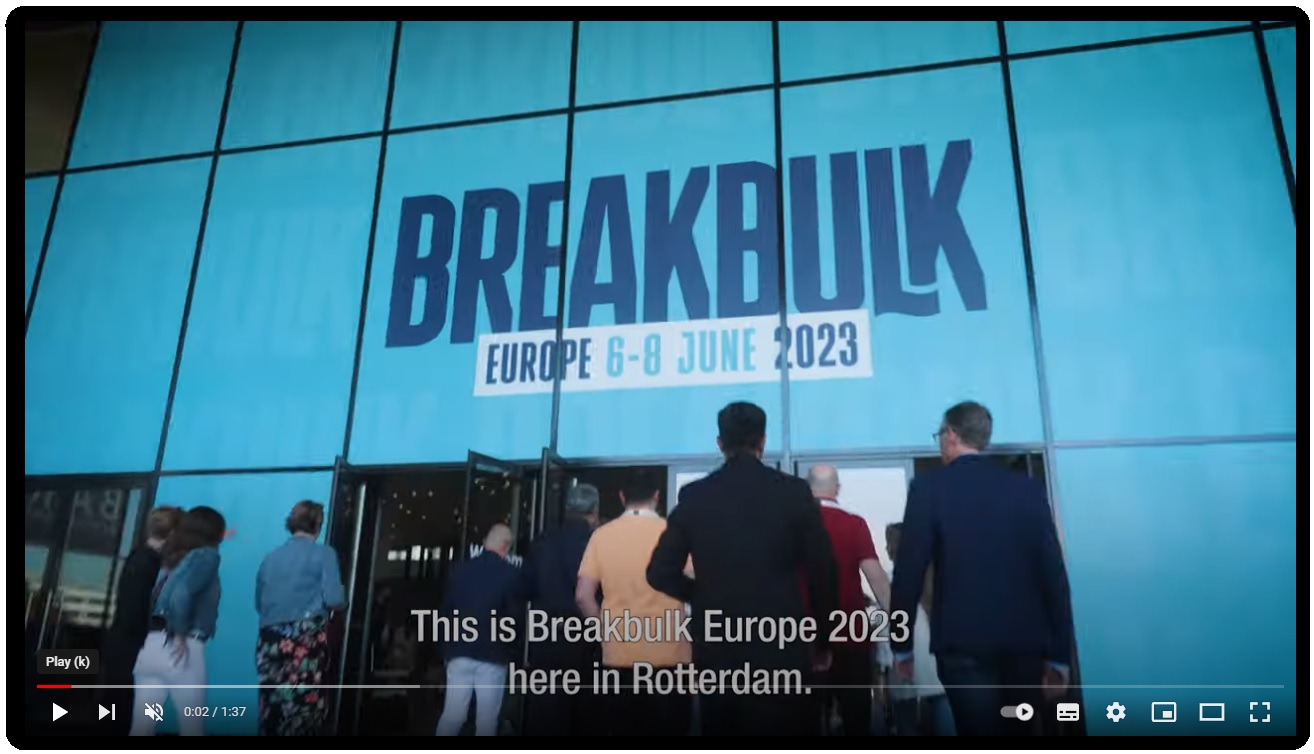 Breakbulk Europe 2023
The two gargantuan exhibition halls at Ahoy hosted 534 exhibitors from across the breakbulk supply chain. The Breakbulk Global Shipper Network, a worldwide network of shippers involved in the engineering, manufacturing and production of industrial projects and cargo, also posted record high numbers, with 444 of its members in attendance - double the number that came to last year's event. "Over the years, Breakbulk Europe has consistently facilitated the formation of strong and enduring partnerships for us, and this year is no exception," said Gelu Batrinca, chartering broker at MUR Shipping Romania. "It stands as an exceptional exhibition that unites a vast array of exhibitors and visitors spanning the entire supply chain, making it an outstanding opportunity to connect and collaborate."
Over 150 participants enjoyed an inspiring session at the Women in Breakbulk Breakfast, while innovation and technology played a primary role at the all-new Breakbulk Futures Zone, an experience-based space featuring products and services from industry innovators. Moreover, DHL Global Forwarding hosted a series of thought-provoking and engaging panel sessions, where speakers debated hot topics from nuclear power and offshore wind to air cargo and the role of ports in supply chain efficiency.