This in-person conference will provide an unparalleled opportunity for 219 agents to gather and lay the foundation for countless business opportunities
Globalia Logistics Network's 5th Annual Meeting will take place in the breathtaking island paradise of Bali, Indonesia, from 17th to 19th April 2024. The prestigious Intercontinental Bali Resort Hotel has been selected as the venue for this eagerly awaited conference of freight forwarders. Moreover, this meeting represents a unique and invaluable opportunity for Globalia members to meet in person and establish lasting connections with dependable international logistics partners.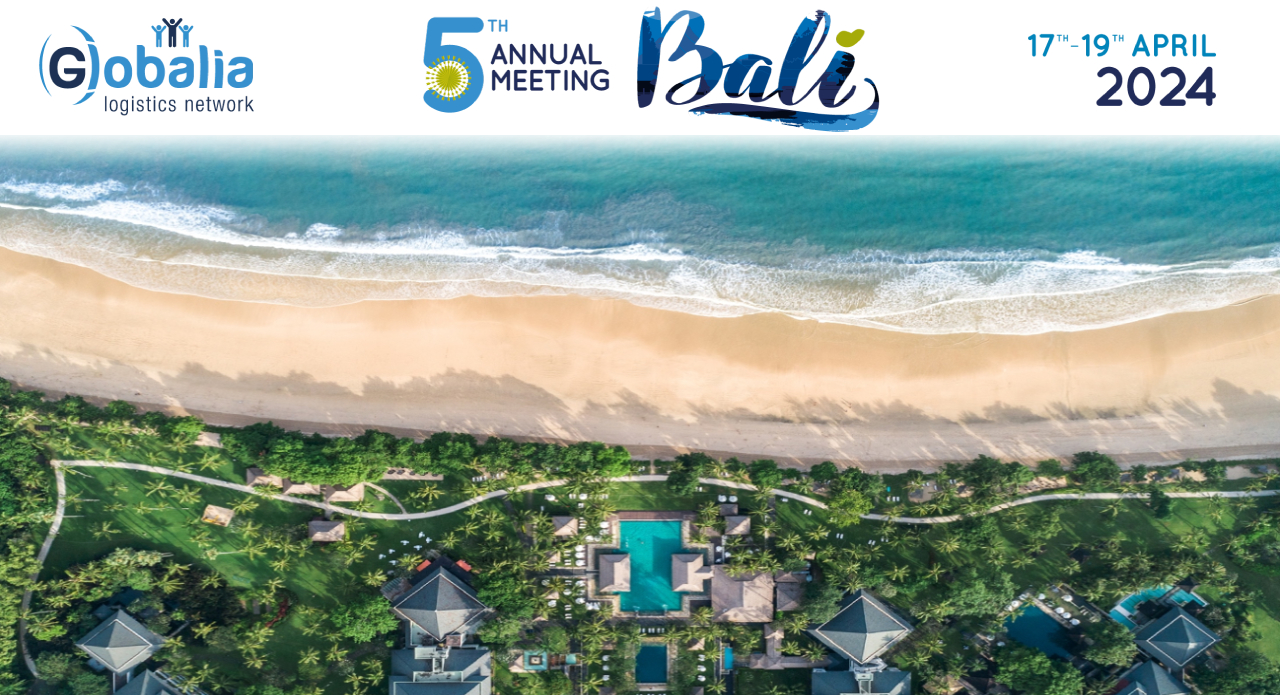 Globalia's 5th Annual Meeting
With a strong focus on enhancing the delegates' businesses, the Annual Meeting aims to maximize the benefits of membership for all participants. The event will commence with a Day Trip, followed by a Welcome Cocktail Reception, creating a relaxed atmosphere for delegates to engage with their fellow members before embarking on the one-to-one business meetings the following day. Each delegate will have the opportunity to conduct up to 32 one-to-one meetings with their network partners. These one-to-one meetings, which serve as the cornerstone of the conference's activities, play a vital role in fostering lucrative collaboration among the network members. Antonio Torres, President and Founder of Globalia Logistics Network, emphasized the team's commitment to delivering a seamless and worthwhile networking experience for the delegates. He stated, "We have dedicated considerable effort to ensuring that our yearly conferences provide the utmost value to our members. Furthermore, our team is working tirelessly to provide an unparalleled networking experience for the delegates. Our members' participation in the event will serve to enhance the profitability of their companies, enabling them to make the most of the benefits of their membership." Additionally, the FreightViewer workshops that will take place in the course of the meeting will keep the agents informed about the latest features of Globalia's member-exclusive TMS. Moreover, apart from the packed meeting schedule, Globalia's 5th Annual Meeting will also allow the delegates to socialize in a more relaxed atmosphere. The event will feature a corporate group tour, a welcome cocktail reception, and a dinner party, ensuring a perfect balance between business and leisure throughout the conference. For further information stay tuned to
Globalia's Annual Meeting
page.