The 3 day conference will present 5 sessions where multiple speakers, experts in their fields will discuss topics crucial for the port industry in the Baltic Sea Region
Globalia Logistics Network's media partner Baltic Ports Organization (BPO) Conference will take place from the 6th to 8th of September at the Fritiden Hotel, Ystad, Sweden. The event will comprise of 5 sessions hosted by multiple speakers on subjects ranging from port development, geopolitics, climate changes and technological improvements. Baltic Port Organization currently comprises of 49 members representing the most significant ports and stakeholders in the Baltic Sea region. BPO is well-recognized within the BSR, in EU bodies and other European regions. The organization's mission is to contribute to economic, social and environmentally sustainable development of maritime transport and the port industry in the Baltic Sea region. It will thus help to  strengthen its global competitiveness.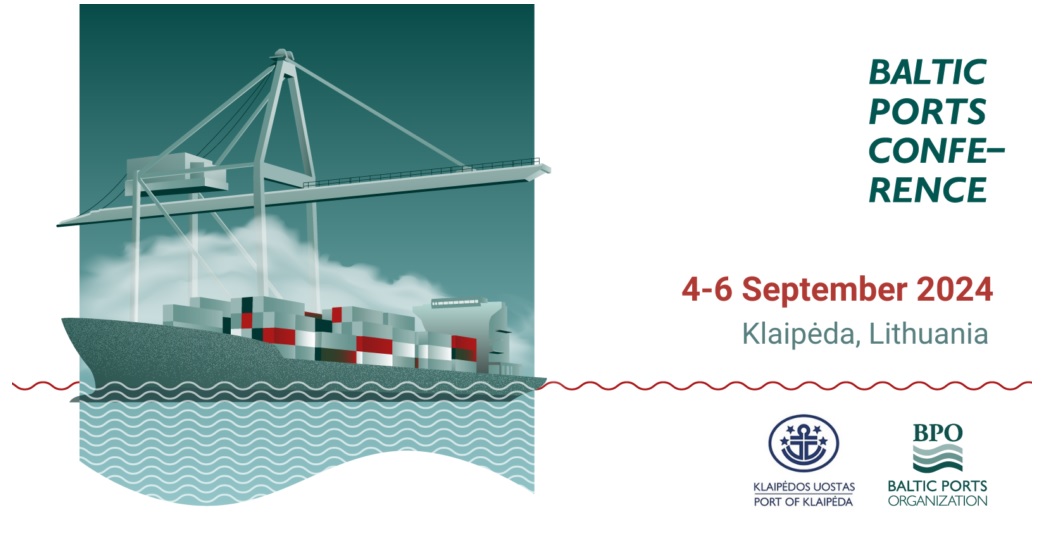 BALTIC PORTS CONFERENCE
The Baltic Ports Conference (BPC) is the most important annual event for the Baltic Ports Organization. Here the participants and guests join together to discuss key and urgent issues for the port business. It is first and foremost a great networking platform for the exchange of knowledge and experiences between various stakeholders in the maritime community in the Baltic Sea Region and beyond. This year marks BPC's return to the physical realm after last year's online edition. Together with their host, the Port of Gdynia, the conference will take a look at a number of topics currently shaping the landscape of the maritime industry.
The annual gathering we will begin with a welcome reception. Following this, there will be two days of presentations, discussion panels, and networking opportunities. Some of the topics that the speakers will cover during the event include, Trade in Europe and the BSR, Adapting to change from the ports' POV, Future of the ferry and ro-ro market in the BSR, Impact of climate change on port development, and Electrification as a key tool for combating climate change.
The registration deadline for participation in this event is August 31, 2023. Globalia members interested in joining can access comprehensive information about the conference at the following website:
https://www.balticportsconference.com
.