Remiro Freight Services BV, Globalia member in Amsterdam, The Netherlands, has created a
new website
to enhance customer experience and showcase their services in a more modern and updated manner. This revamped platform not only offers a more user-friendly interface but also provides comprehensive information on how they can benefit customers, thereby helping them expand their reach to a broader audience. Michael Gowrie - Managing Partner of Remiro Freight Services - says, "With this new website, our customers now enjoy swift access to the information they need regarding the services we provide. In addition, it seamlessly connects them with a suitable agent. We recognize that time is of the essence in the logistics industry, therefore, responding promptly to requests is crucial for the satisfaction of both our valued customers and clients."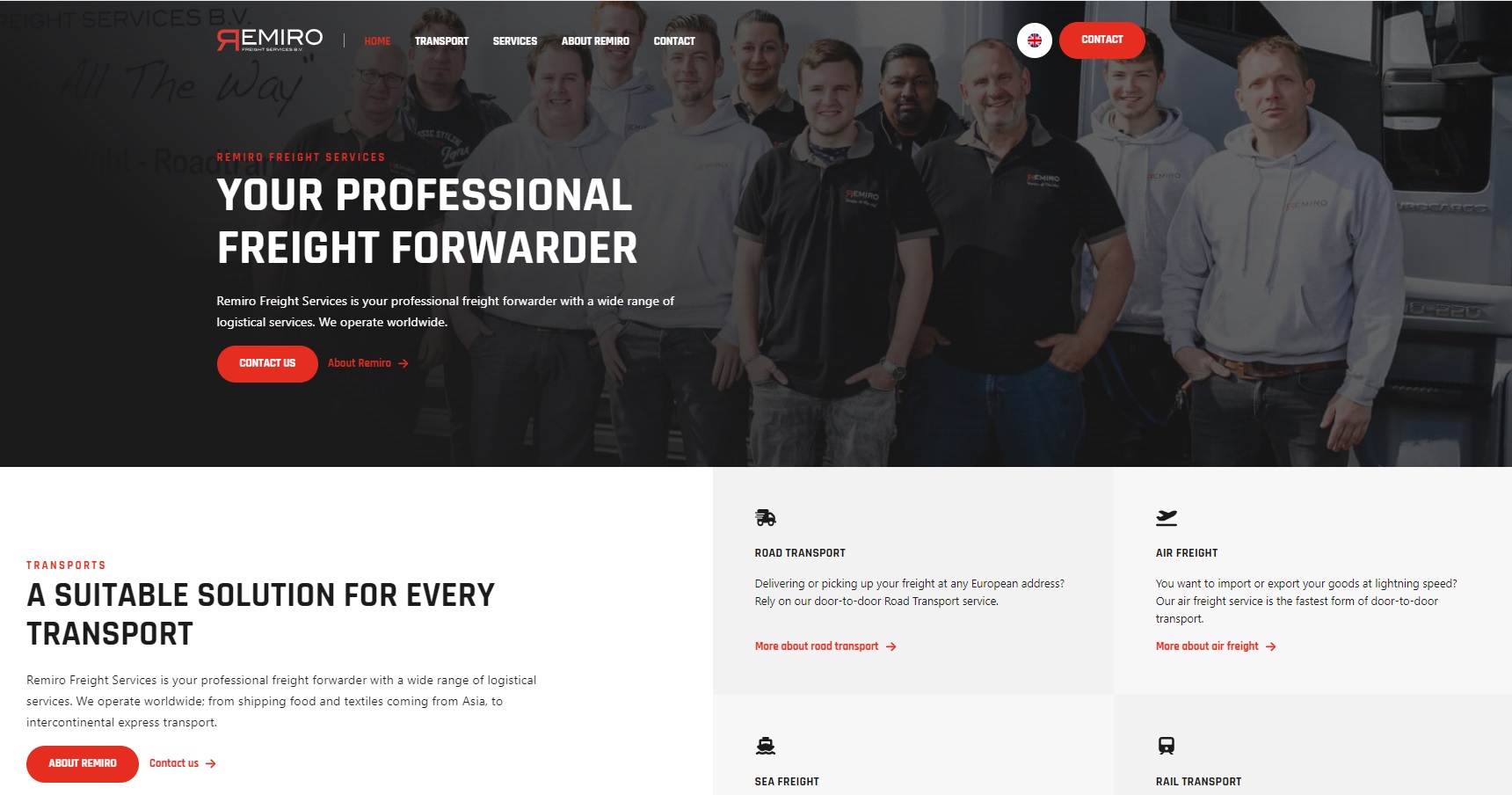 New website of Remiro Freight
Remiro has enhanced their website with extensive details about the various services that they offer and simplified the process for customers to swiftly access the specific information they seek. Furthermore, they have introduced new features, including the Track and Trace option. This feature enables their customers to log in and effortlessly monitor the status and location of their cargo in real-time. "Our new website offers a variety of contact options, including phone numbers and email addresses and our dedicated and enthusiastic team is readily available to provide assistance whenever needed," adds Mr Gowrie. The customers can now explore detailed information about each service the company offers, including air, sea, and land freight, at their own pace. Alternatively, they have the opportunity to reach out Remiro's agents directly, so that they can provide personalised guidance and recommend the most suitable logistical solutions based on the customer's specific needs. Wishing Remiro Freight Services all the best in their future endeavours and continued success in providing unparalleled logistics services!