PTN Events organized this virtual conference that brought together digital innovators to engage in insightful discussions to foster sustainable digital transformation in logistics
Andrea Martin, Globalia Logistics Network's FreightViewer Coordinator participated as a speaker in the
Digital Logistics Conference
2023 that took place from 11th to 12th October 2023. She delivered a presentation on "Challenges and Opportunities for Freight Forwarders in Logistics 4.0."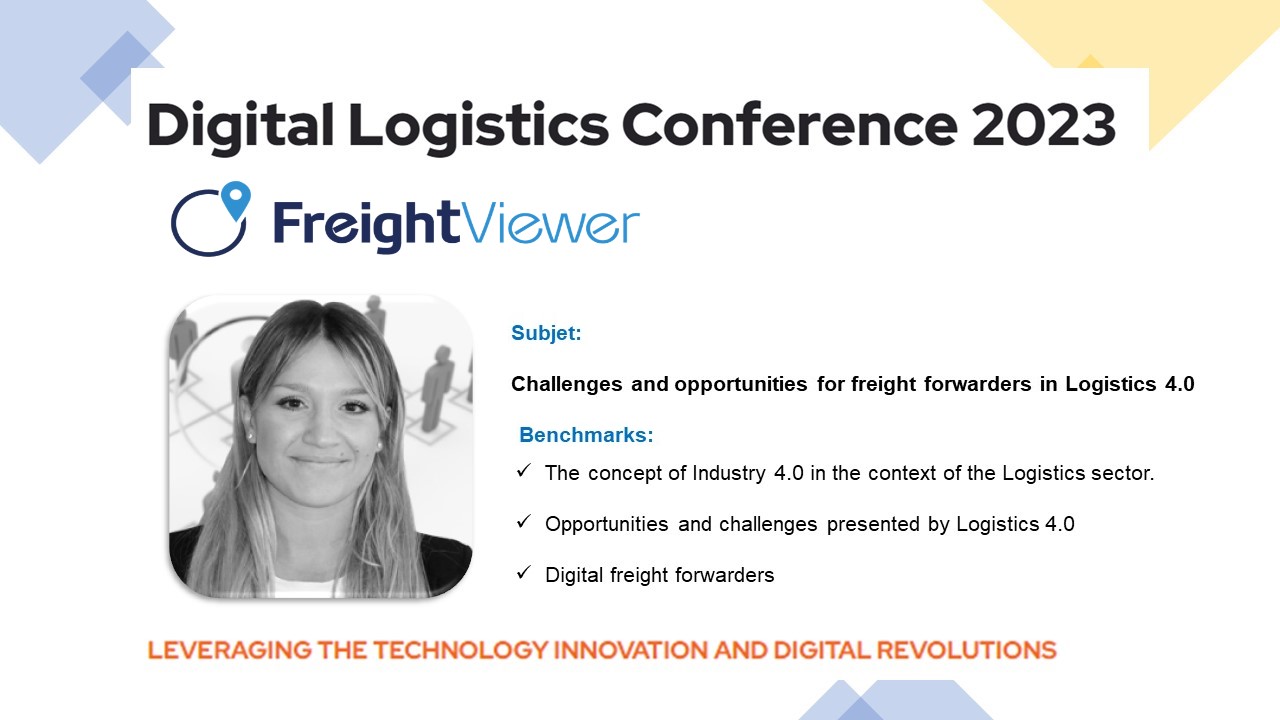 Digital Logistics Conference
The Digital Logistics Conference served as a forum for pioneers in next-generation technologies to come together and participate in discussions focused on sustainable digitization in transportation and logistics. With an intense 2-day agenda, the aim of the conference was to expand in-depth discussions to increase efficiency, and enhance safety in the logistics industry by an innovative digital strategy.
The FreightViewer team selected this topic with the intention of underscoring the significance of adopting distinct strategies to effectively navigate the transformations ushered in by Industry 4.0. During her presentation, Andrea Martin emphasized the paramount importance of crafting a digital strategy within the freight forwarding sector to navigate the technological shifts within the industry. Additionally, Andrea Martin addressed three key aspects- the concept of Industry 4.0 in the context of the logistics industry, opportunities and challenges presented by Logistics 4.0 and the emergence of digital freight forwarders.
Andrea Martin expressed, "We are consistently eager to participate in conferences that highlight digital innovations in the industry. These events not only keep our members and us well-informed about the latest developments in the logistics sector but also position our member-exclusive transport management software, FreightViewer, in a new digitized era where establishing a digital strategy is no longer optional but imperative for freight forwarders. Lastly, we extend our gratitude to PTN Events for extending this invitation; it has been a delightful experience for me."
Before ending her presentation Martin explained the importance of having a Transport Management Software for freight forwarders. She briefly touched on how Globalia Logistics Network's member-exclusive TMS
FreightViewer
offers a digital infrastructure that allows the establishment of an automated data transfer of carrier rates and tariffs.